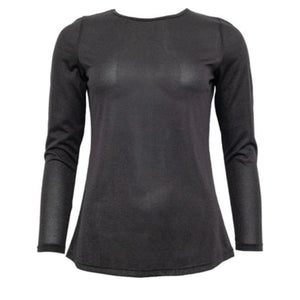 -Product Details 
A fine mesh blouse with glitter to make any outfit festive. The blouse has plenty of stretch and is super comfortable to wear. The fit is like a long-sleeved T-shirt. Style it under your dress, t-shirt or something else to give your outfit a little something extra.

Material: 100% polar

Fit size M:
1/2 Chest measurement: 46 cm
Sleeve length from shoulder: 61.5 cm

Washing instructions:
To protect the blouse, we recommend washing it at 30 degrees.